THE NORTH FACE PURPLE LABEL 2020 FALL AND WINTER LOOK BOOK
2020.07.06
THE NORTH FACE PURPLE LABEL 2020 FALL AND WINTER LOOK BOOK is ready.
The theme of this season is "WHISPER OF THE WIND."
Stop for a moment and lend an ear to the whisper of the wind. Even in our hectic lives, let's make the opportunity to take an interest in the ever-changing nature and environment of this earth.
This is the message behind the theme of this collection.
"As long as you have the eyes and heart to love nature, you can be in the city and lead a wonderful outdoor life full of discovery."
This is the idea of "low impact" advocated by Kazuhiro Ashizawa in his book "Urban Outdoor Life" published in 1984.
How are people supposed to be when confronting nature? To truly connect with nature, we must enable nature to continue existing.
Let's think about what kind of lifestyle would have the least impact on the natural environment.
This speaks directly to us city dwellers, running around busily in our urban lives full of comfort and convenience and overloaded with information.
Through the items in the collection, we want to express the idea of a new generation living in the city becoming aware of the natural environment and creating a stable environment in the future.
As a first step, we chose materials with the least amount of environmental impact for items throughout the season.
One of these materials is organic cotton.

We use 100% organic cotton, and also combine it with synthetic functional material to develop hybrid functional materials that are environmentally friendly.


COTTON COOLMAX® Denim Pants and Twill Pants released every season have been renewed with organic cotton material, updated into environmentally friendly naturally derived items that do not use any chemicals.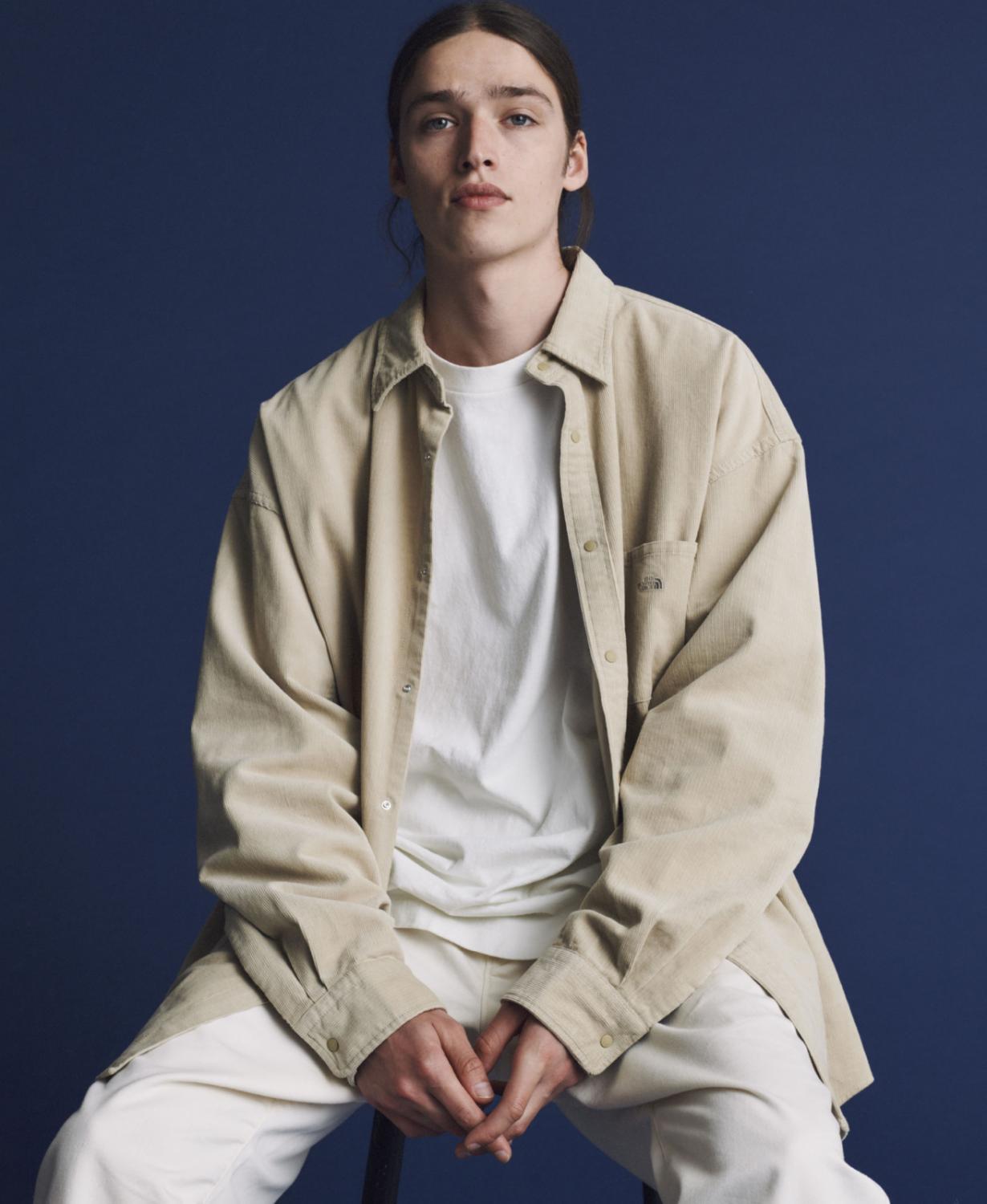 ​​​​​​​
The standard Mountain Parka in 65/35 Bayhead Cloth, an exemplary material from THE NORTH FACE archive, has been created in a new Natural color, which is left undyed in consideration for the environment, preserving the fabric's natural texture to be enjoyed.
Sage Green is also a newly created color this season, for both the Mountain Parka and Mountain Coat.

We also thought about functionality for daily living and updated the 65/35 Bayhead Cloth to create a new fabric. We used this fabric to make the Field Jacket, which is an easy item to match throughout the season, and also the Long Serrow, which is very useful as the main outerwear in midwinter.
The new fabric is 2-layer, composed of 65/35 Bayhead Cloth with waterproof film laminated on the back, making it a fabric with classic texture and added waterproof functionality. The fabric has a fresh new hybrid feel that is like going back to an older age but actually making progress.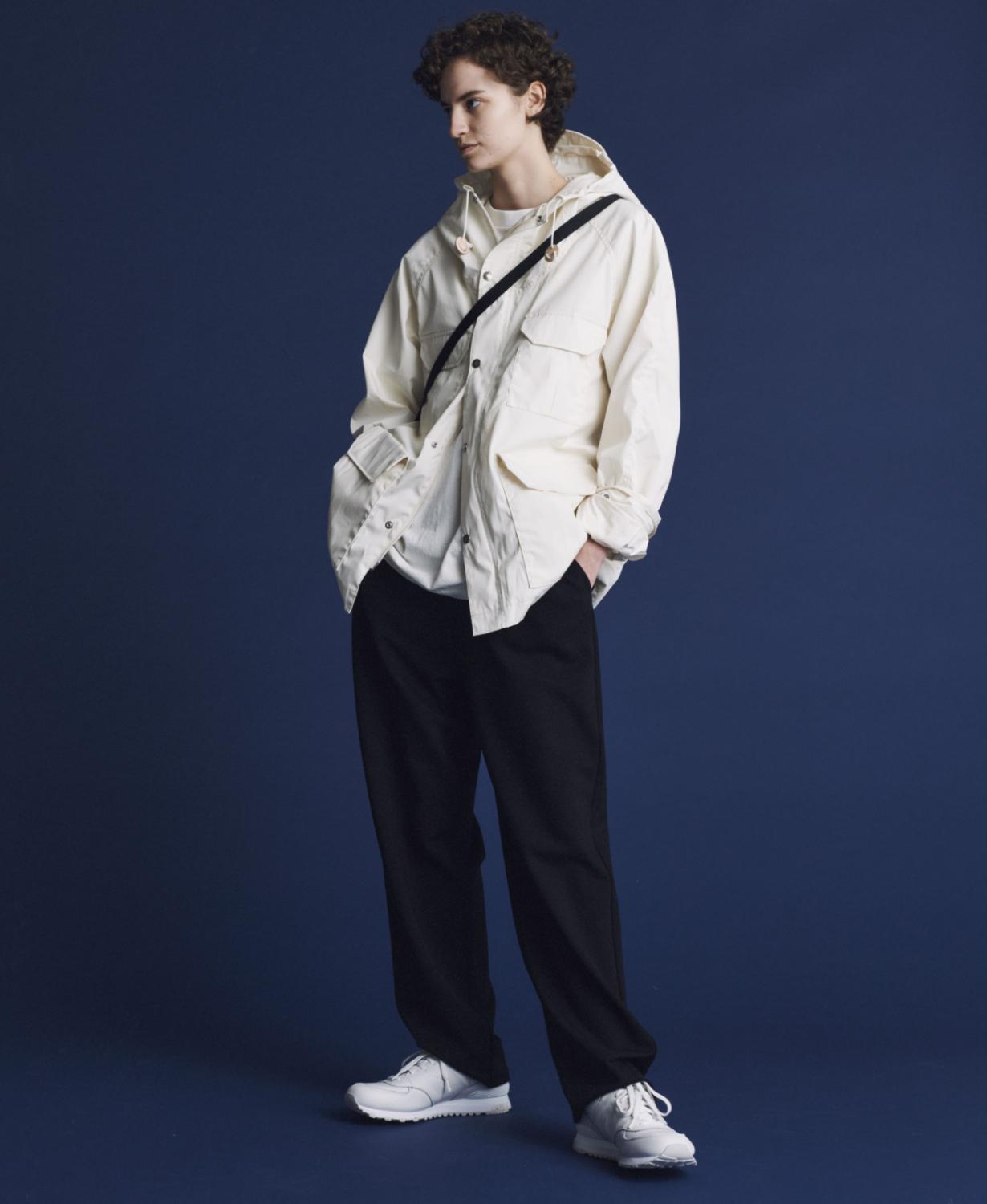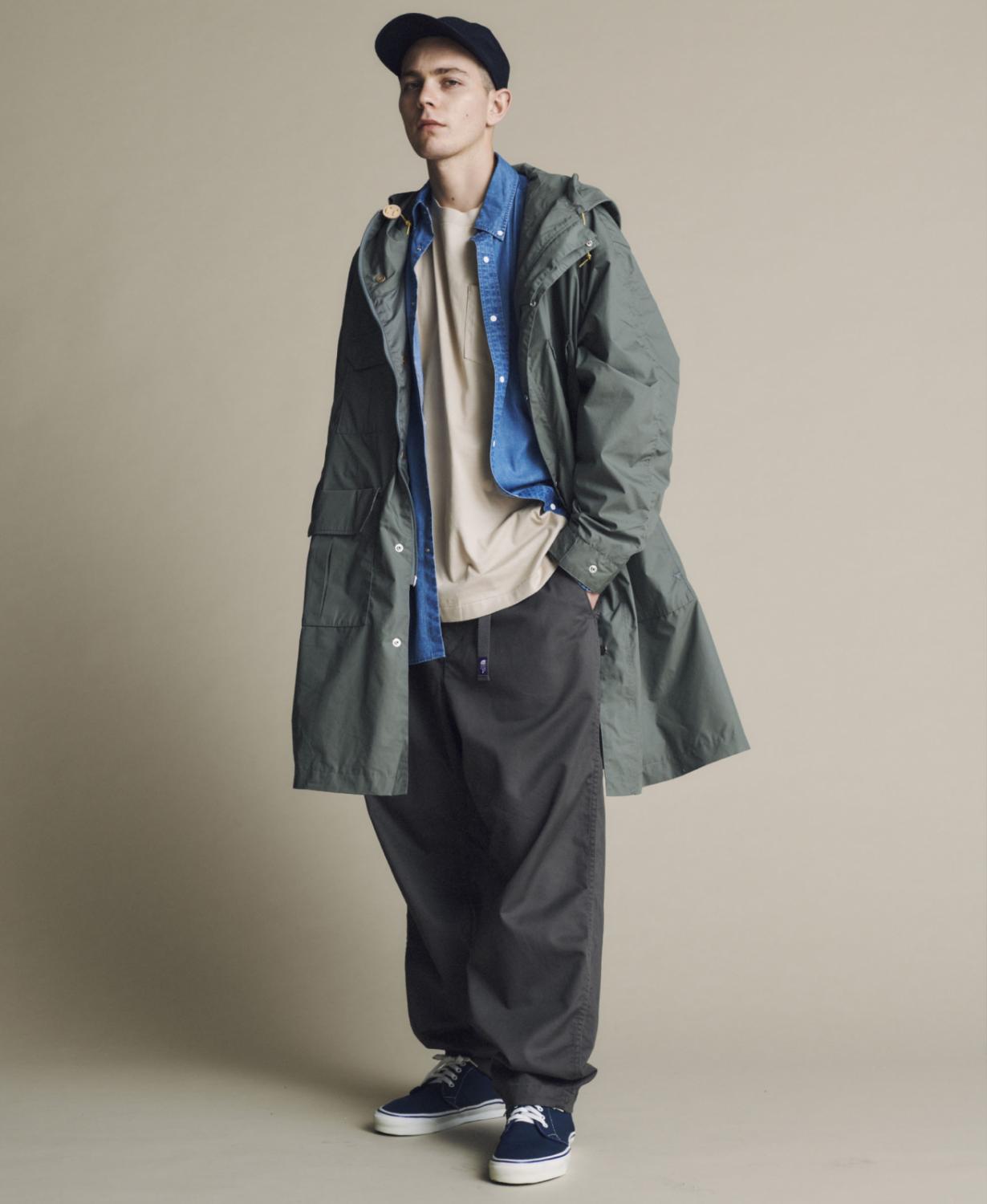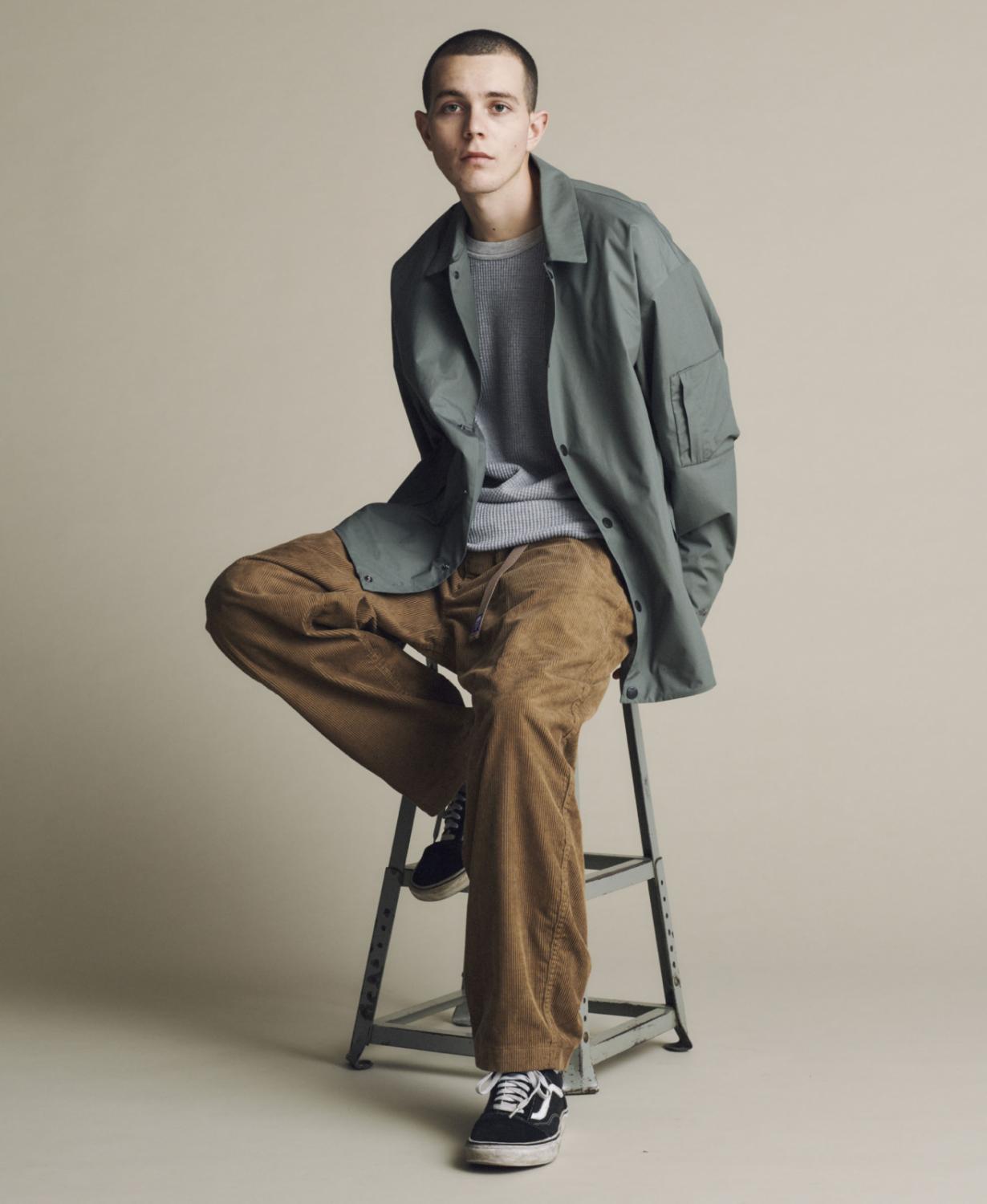 This season, we are renewing the filling of all down outerwear with KODENSHI® down.
The down filling is CLEAN DOWN manufactured by the leading maker of down filling in Japan, "Kawata Feather." A special technique that only Kawata Feather is capable of is used to thoroughly cleanse the down feather of dust and grime with pure water from the rich natural environment. The resulting down is hygienic, lightweight and very soft, and the down's natural thermal and moisture releasing properties are maximized to their utmost potential.

KODENSHI®, which warm the body by efficiently radiating infrared rays within the body's
temperature range, are mixed into CLEAN DOWN to make KODENSHI® down, which exhibits great functionality under conditions of sudden temperature change.
KODENSHI® down is used for all down items, from down cardigans that come in handy as both outerwear and innerwear at the change of the season, to high loft down items for the main winter season.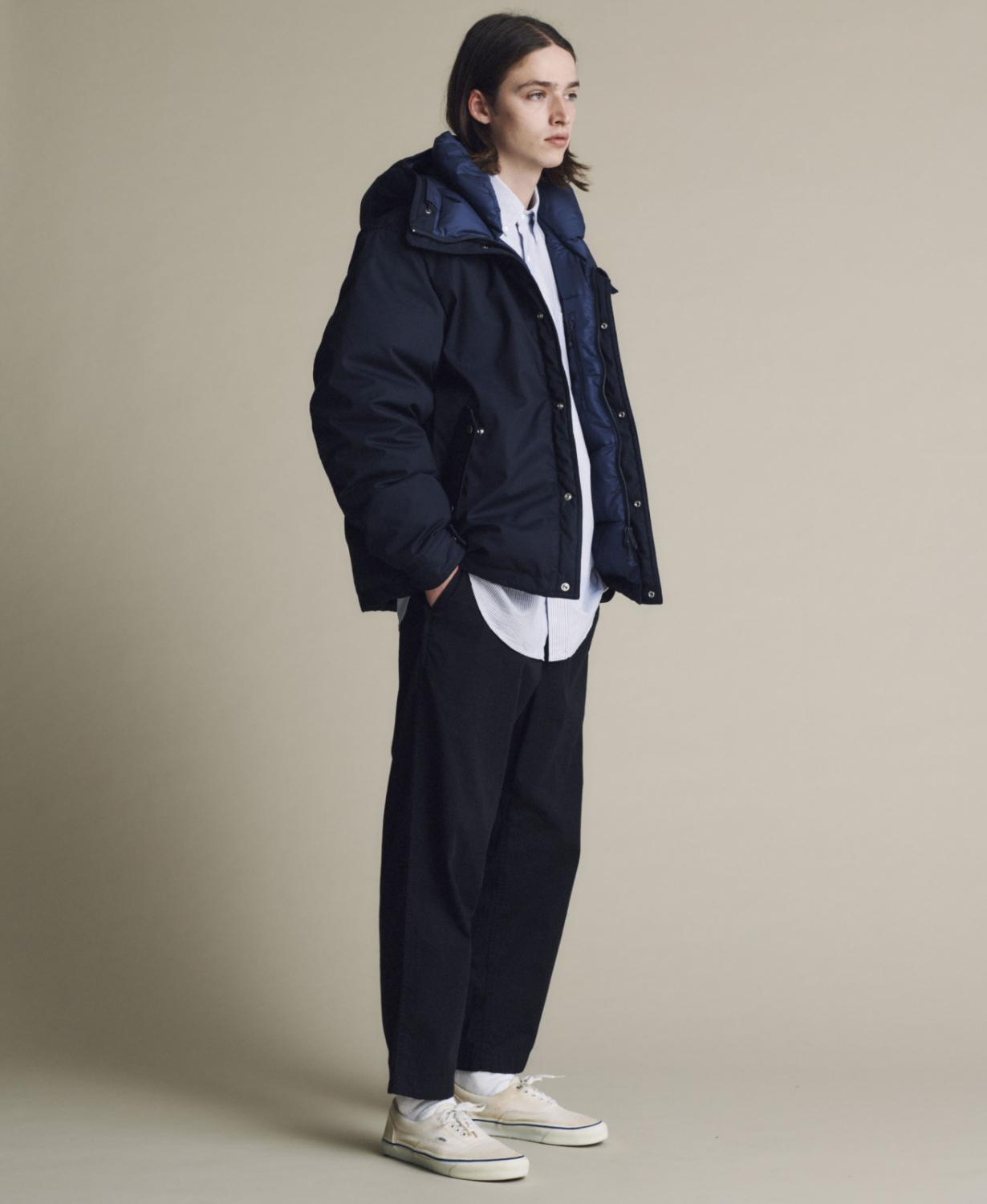 We think of GORE-TEX INIFINIUM™ PRODUCT to be the optimal material from the standpoint of functionality and comfort for city living.

We used this windproof and breathable GORE-TEX INIFINIUM™ PRODUCT to create two great items from the history of THE NORTH FACE, the Brooks Range Parka and Baffin Jacket, in big silhouettes. By using GORE-TEX INIFINIUM™ PRODUCTS, the items make a clean and light impression despite their heavy appearance. The down cape, which can be enjoyed in many different ways depending on how you layer it, is also released in the same fabric.

What we can do here may only make a tiny difference as global warming and abnormal weather continue to plague the world, but as a brand inspired by the earth and nature, we would like to continue thinking about how we can coexist with nature, and express these ideas through our products.